Mayapán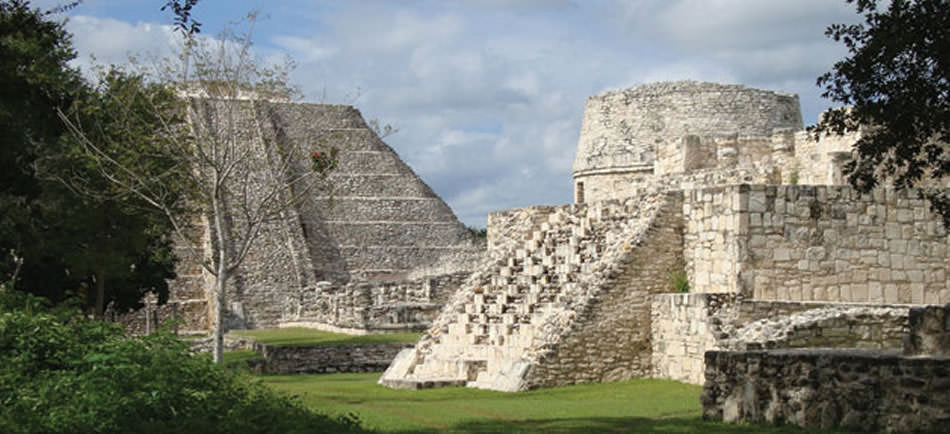 Mayapan is a Pre-Columbian Maya site a couple of kilometers south of the town of Telchaquillo in Municipality of Tecoh, approximately 40 km south-east of Mérida and 100 km west of Chichen Itza; in the state of Yucatán, Mexico. Mayapan was the political and cultural capital of the Maya in the Yucatán Peninsula during the Late Post-Classic period from the 1220s until the 1440s. Estimates of the total city population are 15,000–17,000 persons, and the site has more than 4000 structures within the city walls, and additional dwellings outside.
The site has been professionally surveyed and excavated by archeological teams, beginning in 1939; five years of work was done by a team in the 1950s, and additional studies were done in the 1990s. Since 2000, a collaborative Mexican-United States team has been conducting excavations and recovery at the site, which continue.
Source: MexicanRoutes.com, a free Mexico online travel guide.
No ads, no registry, no subscription.
Mobile-friendly navigation.
MexicanRoutes.com is all you need in your Mexico travel.
---
Use these tags to read more related posts and reviews: