Xpuhil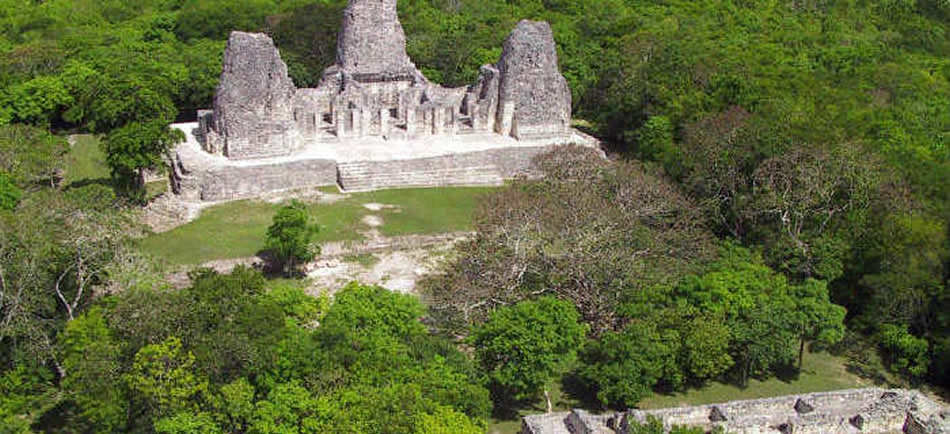 Xpuhil is a Maya archaeological site located in the Mexican state of Campeche, in the vicinity of the modern-day town of Xpujil. The area surrounding Xpuhil, along Federal Highway 186, is rich with other Maya sites, including Becan and Calakmul.
The name xpuhil means "cat's tail" in reference to a type of vegetation found locally.
Evidence at the site indicates settlement as early as 400 BC. The pre-Columbian inhabitants of Xpuhil reached their zenith between AD 500 and 750, and went into decline around 1100.
Xpuhil was rediscovered in the late 1930s. To date, 17 groups of constructions have been uncovered, which mostly follow Río Bec architectural canons. Structure I is of particular interest because it is not in the Río Bec style, with its three towers and atypical distribution of interior spaces.
Source: MexicanRoutes.com, a free Mexico online travel guide.
No ads, no registry, no subscription.
Mobile-friendly navigation.
MexicanRoutes.com is all you need in your Mexico travel.
---
Use these tags to read more related posts and reviews: